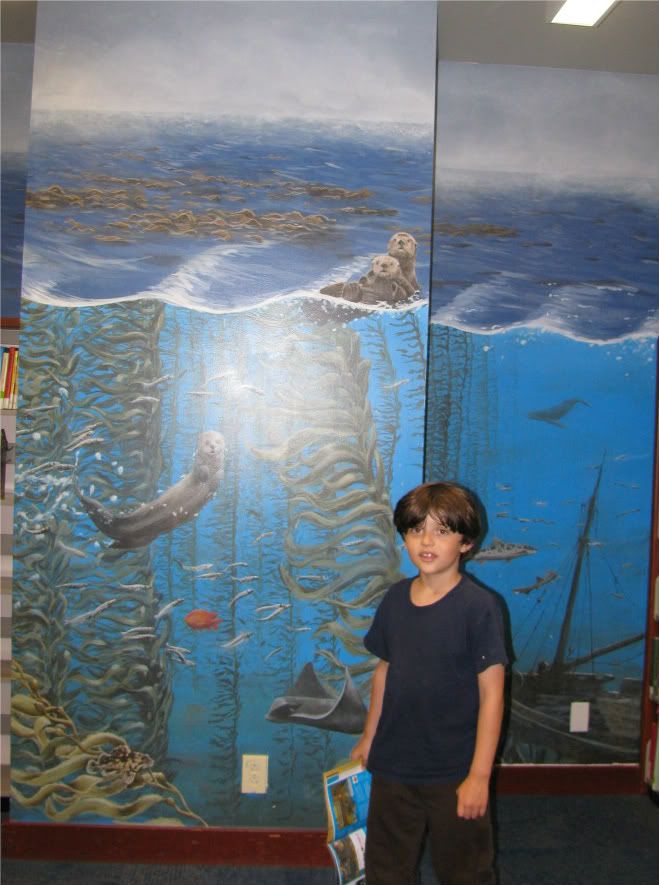 Last week I got to go on a field trip with my classes to the library. I love the library I have been there at least 1000 times. Not really 1000, but it is one of my most favorite places to be. You can see my first post on the Corona Library here
http://lianssummeroffun.blogspot.com/2011/06/library-fun.html
.
I have seen music shows at the library and dressed up like a pirate and checked out thousands of books. Maybe not thousands, but lots. The librarians are so nice and they always help me find books and they always remember me. I love how they always know right where to go when I have a question. It has the best kids area of all the libraries even though the big one in Riverside has toys. It even has Finding Nemo fish.
This time we got to go before the library opened and took a tour and that was very fun. I really enjoyed learning about the heritage room.
Later my teacher read us some books and I got to check out some more books. We walked there and back and that was way better than being class.
Thank you to the librarians and my teachers. I had a great time.